In the wake of the Presidential Election those of us with serious and potentially life threatening diseases are very concerned about what changes may come to the Affordable Care Act.
Pray that politicians know the heart of Jesus as they make critical decisions that will effect the health and outcome of millions of Americans across the USA. God asks us not to worship money and unfortunately money worshippers are running the healthcare system. This has to change. A for-profit healthcare model does not work.
Here are two links that you may find helpful today.
The first is the link to The Divine Mercy Chaplet on You Tube. I am praying this daily, and it will help you to learn this prayer. It is beautiful, calming and connects you in a special way to our Lord.
The Divine Mercy Message and Devotion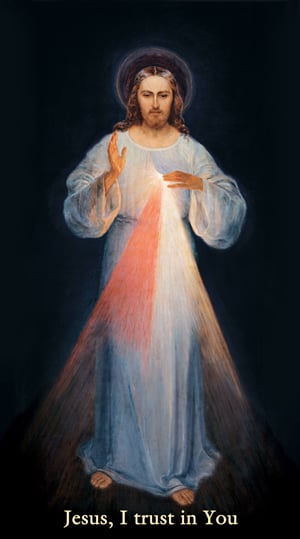 The message of The Divine Mercy is simple. It is that God loves us – all of us. And, he wants us to recognize that His mercy is greater than our sins, so that we will call upon Him with trust, receive His mercy, and let it flow through us to others. Thus, all will come to share His joy.
The Divine Mercy message is one we can call to mind simply by remembering ABC:
A - Ask for His Mercy. God wants us to approach Him in prayer constantly, repenting of our sins and asking Him to pour His mercy out upon us and upon the whole world.
B - Be merciful. God wants us to receive His mercy and let it flow through us to others. He wants us to extend love and forgiveness to others just as He does to us.
C - Completely trust in Jesus. God wants us to know that the graces of His mercy are dependent upon our trust. The more we trust in Jesus, the more we will receive.
Plus: I am nominated for a Best Health Blog contest by Healthline.com. I could use your vote
Hi Denise, Congratulations! Nobody Has Ovarian Cancer: The Soft Whispers of a Fierce Blow is nominated for Healthline's Annual Best Health Blog Contest! Check it out here:
Every year we take a look at the top health blogs to honor & recognize them. This year things may look a little different, as we've updated the contest and taken strides to make sure everything runs smoothly & everyone has a good time voting for their favorites! The contest has a nomination period, starting now, until November 21st. After that, you can vote once per day for your favorite blog up until December 12th when the winner will be announced. Once voting begins, we'll send you a reminder email so you can share with your followers. Remember, the blog with the most votes will receive a $1000 cash prize! Let me know if you have any questions. Congrats and good luck! Maegan -- Maegan Jones
Thank you Meagan Jones for the nomination.